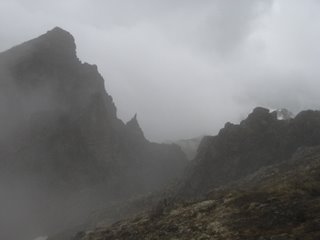 Blacktail Ridge while I could still see it before a serious snowstorm shut me out.
I returned to the lowland and then noticed that the upper ridge looked clear so I went back up and reached the high point before the clouds swooped down again. No snow the second time though. I am seriously ready for some sunshine. This Alaskan "oh it's great, it's light all the time!" does NOT cut it for me. I miss the presence of the sun and rays that penetrate to the shaded side of your body.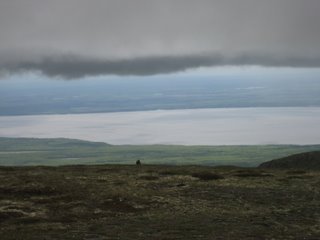 A hiker descending back toward Eagle River.
Labels: photos