New Clothes!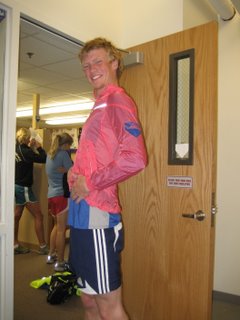 Galen Johnston modeling the (women's) APU team jacket.
The team got a sweet set of dryland training gear so we'll look super professional for the rest of the summer & fall training. Thanks a bunch to
Skinny Raven Sports
for helping a ton with the purchase of this quality, not to mention good-looking, gear! I try to avoid running as much as possible but if you're into that kind of thing, Skinny Raven is the place to go in town. They also are continually sponsoring (& by sponsor here I mean employment) several aspiring athletes.