There was a guy (maybe we will call him a cinematographer) taking video today while we were doing L3 double pole intervals. I don't know exactly what he was planning on using the footage for but I hope he got a good shot of my...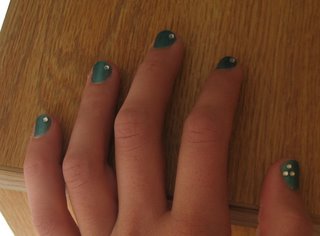 Bling!
That's right a little bit of rhinestones on the fingernails, courtesy of Kristina Owen. (KO's nails are equally hot courtesy of me!)
Definitely the first (and most likely the last) time I've ever had such sweet nails.