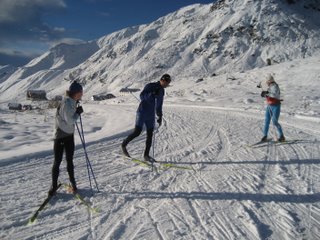 Erik Flora working on technique this morning at Hatcher Pass with Kikkan Randall and Taz Mannix.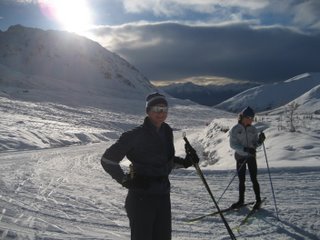 Hatcher Pass would be a fun place to go even if I didn't ski simply because it's absolutely gorgeous.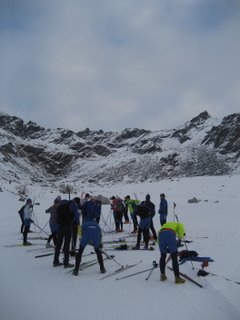 The APU Elite/College Team re-waxing and plotting the day's workout. Yes, there are a ton of people in our group. It works though since almost every one of them does at least something better than I so there's some good traits & techniques I can pick up from my teammates.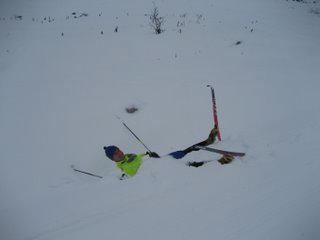 The first sweet ditch dive of the season-- Dylan Watts.
In case you're in Anchorage and want the details on Hatcher: The coverage was good, no scratches in my skis. There is one big rock pushing through the classic tracks at the top of the course but it's easily stepped over. I was certain that the one corner would get cut out down to the pavement by the end of the day tomorrow if people were sliding it instead of skiing through it but it looks like it'll snow tonight so that might not end up being a problem. Come ski!