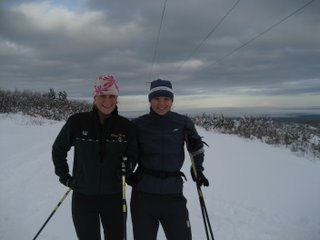 Chrissy May & I enjoying our first tracks of the season up at Glenn Alps on Monday!
No groomed trails yet, but who needs that for the first time in snow?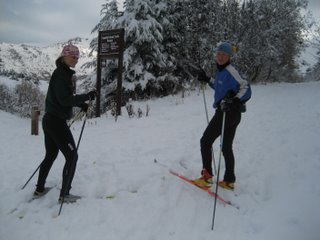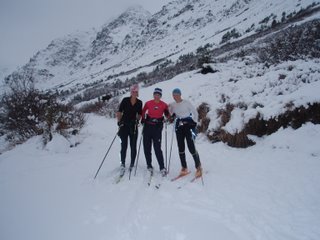 And then we stopped because there were moose all over the hillside. At least another nice skier had been stopped by the moose too and could take a photo for us.
(if you click on the photo to enlarge it you can see one of the moose to the left of Chrissy's shoulder)