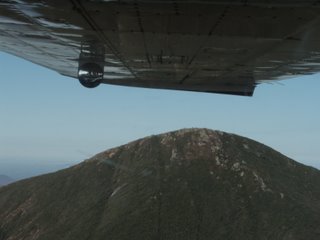 Algonquin Peak in the Adirondacks, NY.
Fortuitously, while we were out on our OD run Sunday morning (10/7/07) during the Lake Placid camp, Haley Johnson (MWSC, biathlon) was on a scenic flight over the Adirondacks. After conferring we decided that there was a pretty good chance that the little people standing on the top of Algonquin Peak were the CXC/SVSEF/USST group that I was running with!
Wright Peak in the Adirondacks, I didn't make the climb to the top, but some of the boys did.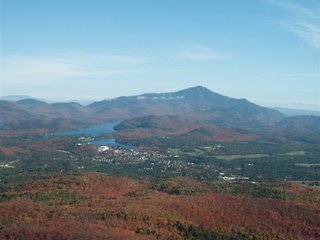 Lake Placid, NY and Whiteface Mountain.
Thanks to Haley J for sharing taking and sharing these photos. There's more info about Haley and the
Maine Winter Sports Center HERE
.