Training Seriously, as always, with No Fun
When Erik tells me to go for a 90 min L1 ski this morning he means ditch the trail, crust ski up Power Line, talk about nothing ski related with my friends, stop to shoot the strange weather station with Katie's slingshot, play on strange weather station, practice telemark turns back down the valley, stop for a quick geology lesson, and skate when the kick wax doesn't work... right?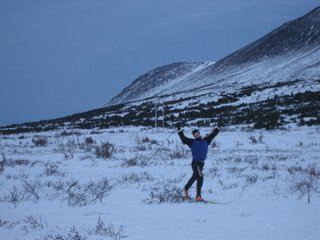 Ky Eiben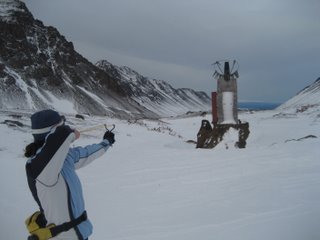 Laura Valaas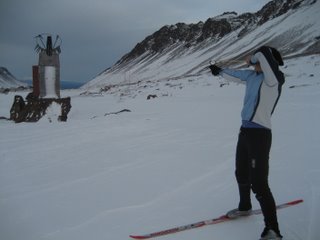 Katie Ronsse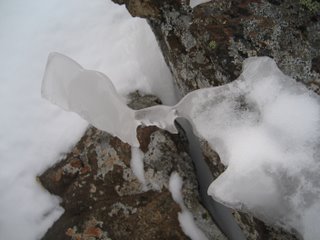 A very nice icicle.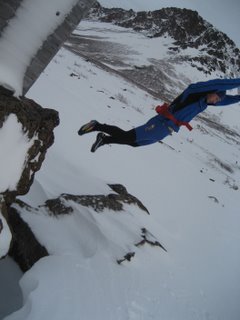 Dylan Watts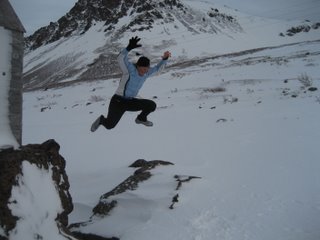 Katie Ronsse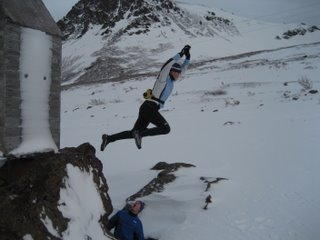 Laura Valaas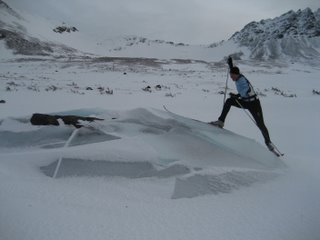 Katie Ronsse climbing the ice volcano.
There's a lake here in the summer and the water froze over. Then the water level lowered and the ice came down and broke over the rock. I don't know if there's a technical term for this, but maybe somebody else knows and can tell me? Ronsse & I also determined on this ski that Dylan is basically omniscient. Which is pretty impressive considering he's the same age as I.